Physics Wallah Near me
Physics Wallah is an emerging ed-Tech startup which has grabbed the attention of the many students who are preparing for the examination for admission into the prestigious institutions like IITs & AIIMS through JEE and NEET.
Many institutions or giants who are in this business charge whole loads of money for the coaching of JEE and NEET. That's where the Physics Wallah comes in; when the whole ed-Tech market is charging lakhs for one and two years of preparation, Physics Wallah does this for half or even one-third of the market price with quality teachers and study materials. Not only this, Physics wallah provides guidance to the young aspirants on their path to IITs and AIIMS. Initially they had their root in online teaching with the help of the website, app, and youtube. But now on the demands of the students Physics Wallah had set up multiple offline centers across different states in the country.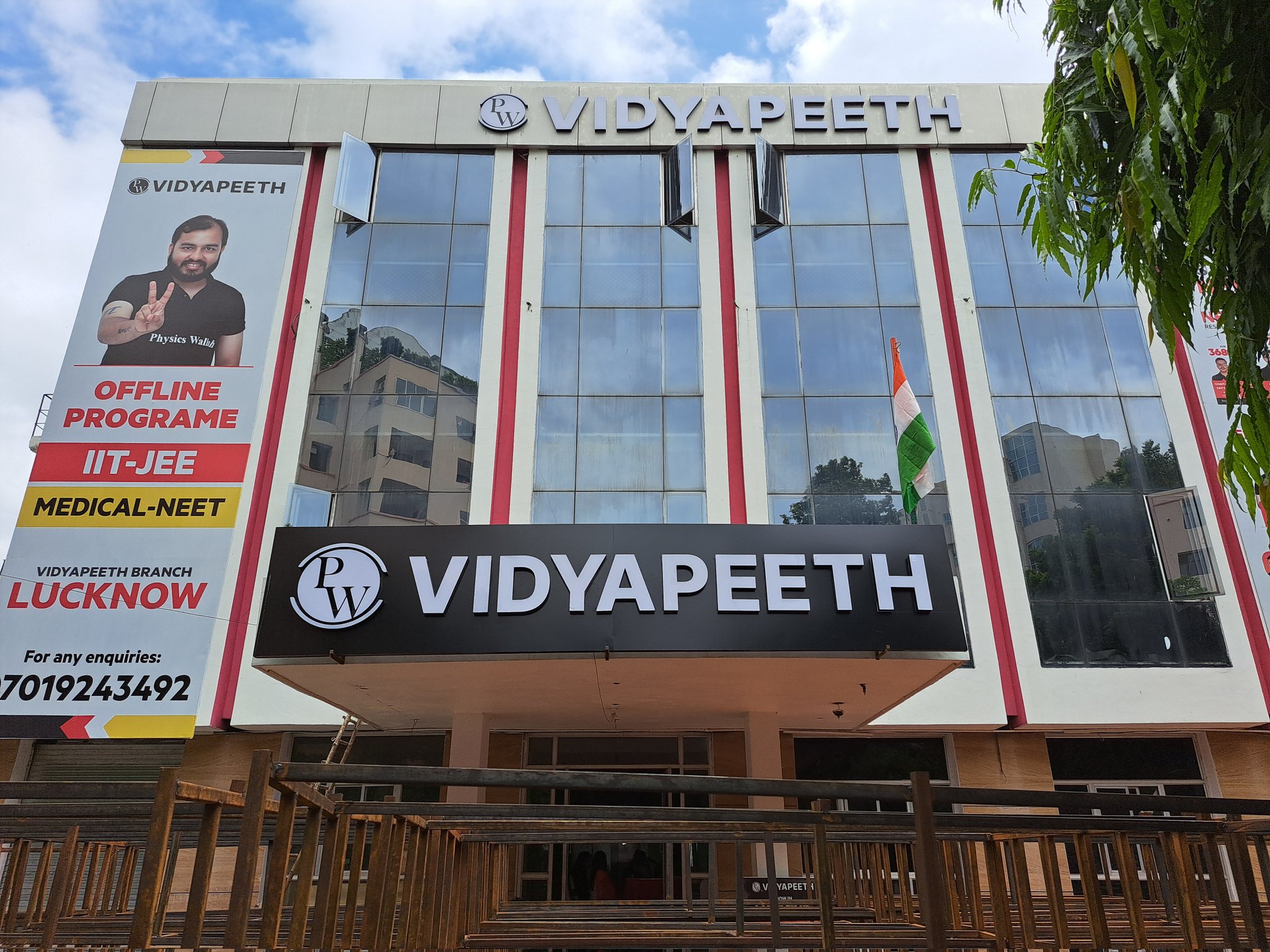 Why offline centers instead of online classes?
This is the first thing that comes to mind after all there's a difference between online and offline pricing for the preparation of JEE & NEET. First off, both have edge based on the time availability of the students preparing themselves for the upcoming examination. But offline centers are meant to give an environment to the students, and connect the students in real life. That's way more interactive and beneficial since you're actually interacting with the teachers and other students. Also, some students prefer studying in-person rather than through a screen.

Following are the list of the centers that are near your vicinity in your state :

Delhi
New Delhi : Eye 7 Hospital, Main Najafgarh Road, Janak Puri, New Delhi 110058, Room A-1/173, Third Floor.
Rajasthan
Jaipur : Main Gopalpura Bypass, 503A - Krishna Building, near Ridhi-sidhi circle, Jaipur, Rajasthan - 302015.

Sikar : Plot No.01, Above SBI Bank, Piprali Road, Tehsil Sikar, Rajasthan- 332001
Madhya Pradesh
Bhopal : R 24, Zone-II, Maharana Pratap Nagar, Bhopal, MP - 462011

Indore : 101, Indraprasth Tower, MG Road ,MP - 452001
Maharashtra
Pune : 1216, First Floor, Amrut Chambers, Shivaji Nagar, Pune - 411004
Uttar Pradesh
Noida : Block A, Sector 62,, Near - Noida Electronic City Metro Station Noida, UP - 201309

Lucknow :
First Floor, Rohit tower, Viraj Khand, Hahnemann Crossing, Near, Lucknow, UP - 226010

4Th Floor, Spark Developer (Mini Mall), Bada Chandganj, Aliganj Kapoorthala, UP- 226020
Gorakhpur : Third Floor - 1076, Kamlesh Shopping Arcade,Golghar, UP - 273001

Kanpur : 117/N/83, JSTower, Kakadev Road, UP - 208025

Varanasi : 2nd & 3rd floor, Sheetal Complex, B-36/10, P.J.R, Durgakund – Lanka Road, Varanasi, UP – 221005

Prayagraj : No - 31 Second Floor, Near Tata Motors,, Mahatma Gandhi Marg, Civil Lines, UP-211001

Agra : C-5, PW Pathshala, Nirbhay Nagar, Gailana Road, UP - 282007
Bihar
Patna : Fourth floor, Rajeshwar complex, Kankarbagh main road, Rajendranagar,Bihar - 800020

Bhagalpur : First Floor, Mani Ganapati building, Badi Khanjarpur, Bihar- 812003

Darbhanga : First floor, PW Pathshala, Above Union Bank, GM Road, Darbhanga - 846004
Jharkhand
Ranchi : Shivam Complex, Second Floor, Plaza Cinema, Lalpur, Jharkhand - 834001

Dhanbad : Subala Enclave, First Floor, Saraidhela, Jharkhand - 828127
West Bengal
Kolkata : 129 A, SP Mukherjee Road, Near SBI Bank

Malda : North Point English academy, Mahananda Pally, Jhaljhaliya, Malda, WB- 732101